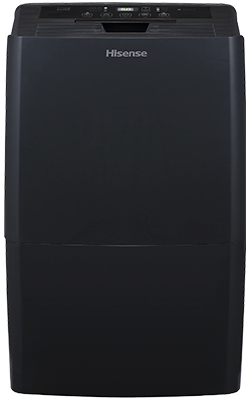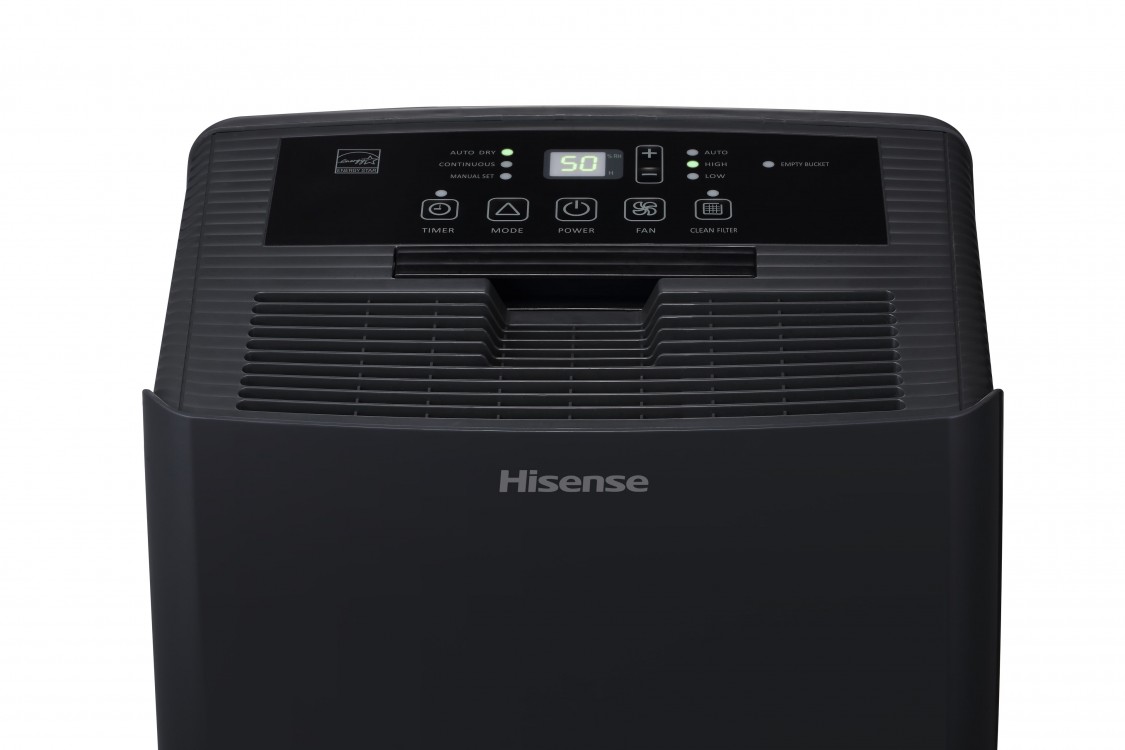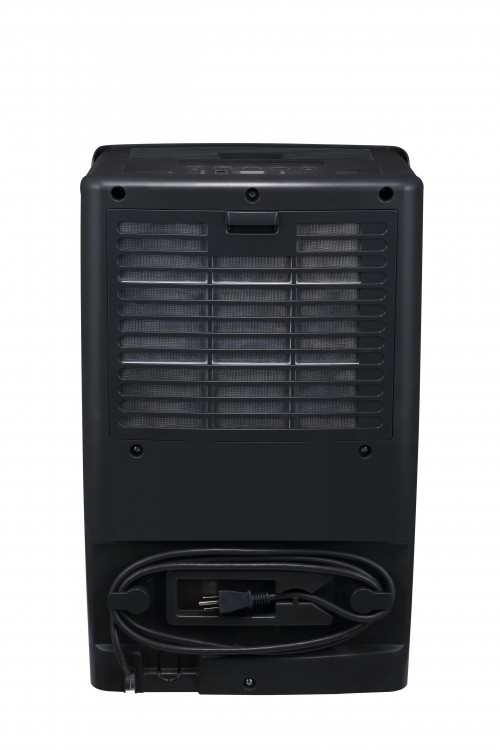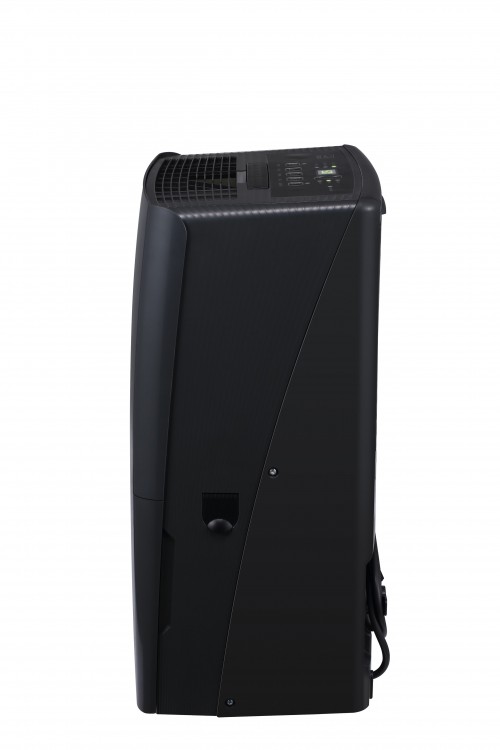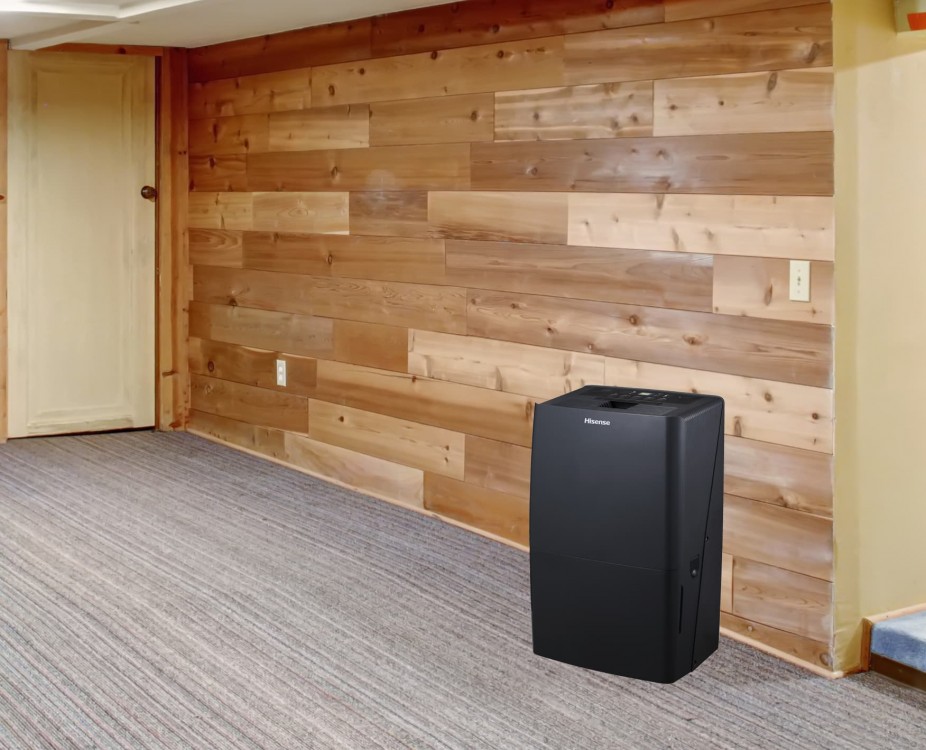 70-Pint Capacity, 1000 sq. ft. coverage, 2-Speed Dehumidifier
Model: DH7019K1G
moisture control for

muggy spaces
The Hisense DH7019K1G Energy Star® 70-Pint 2-Speed Dehumidifier can remove
moisture from spaces up to 1000 square feet. It quietly collects water into the
slide out internal bucket or can discharge the water by connecting a garden hose
(not included) through the side of the cabinet. Reliable and eco-friendly, this
dehumidifier can operate at temperatures as low as 38° F and in three modes
(manual set, continuous and auto-dry). The low sound level, programmable
24-hour on/off timer, adjustable humidistat, and full-tank alert/shutoff makes this a
practical solution to keep your home healthy and dry.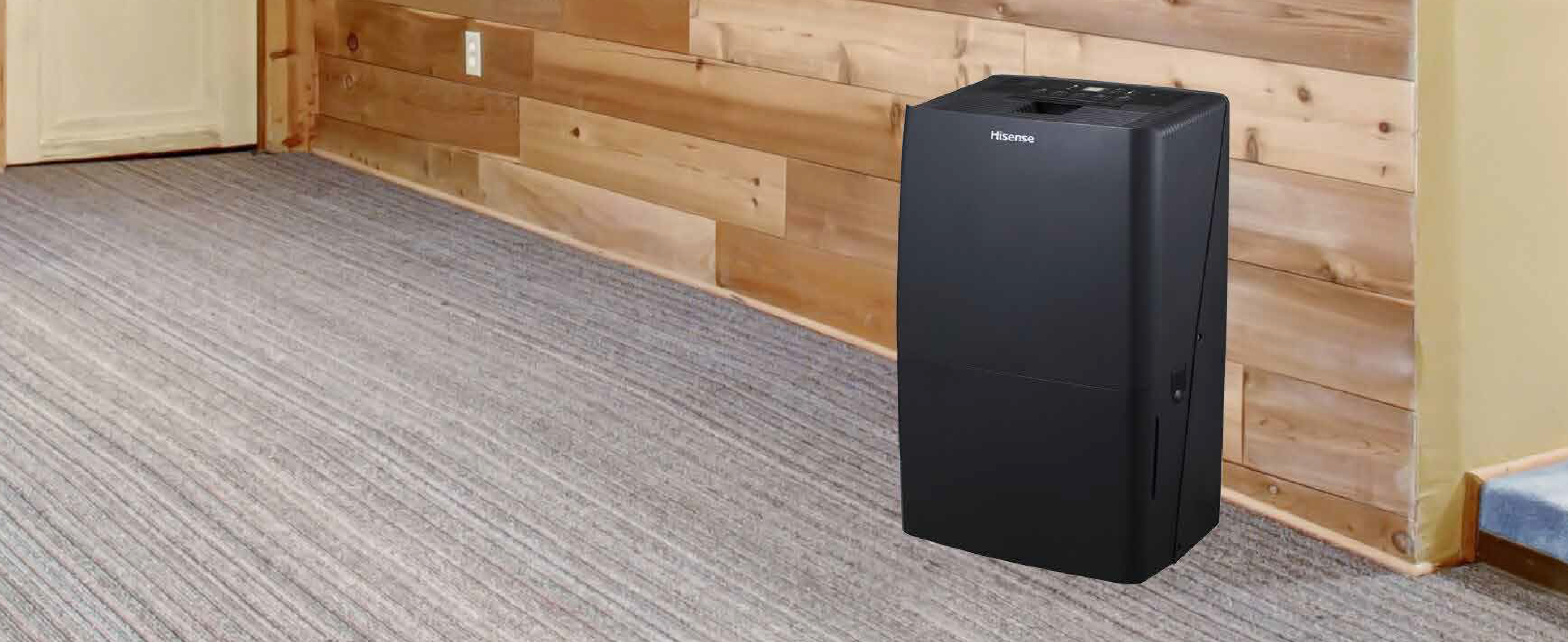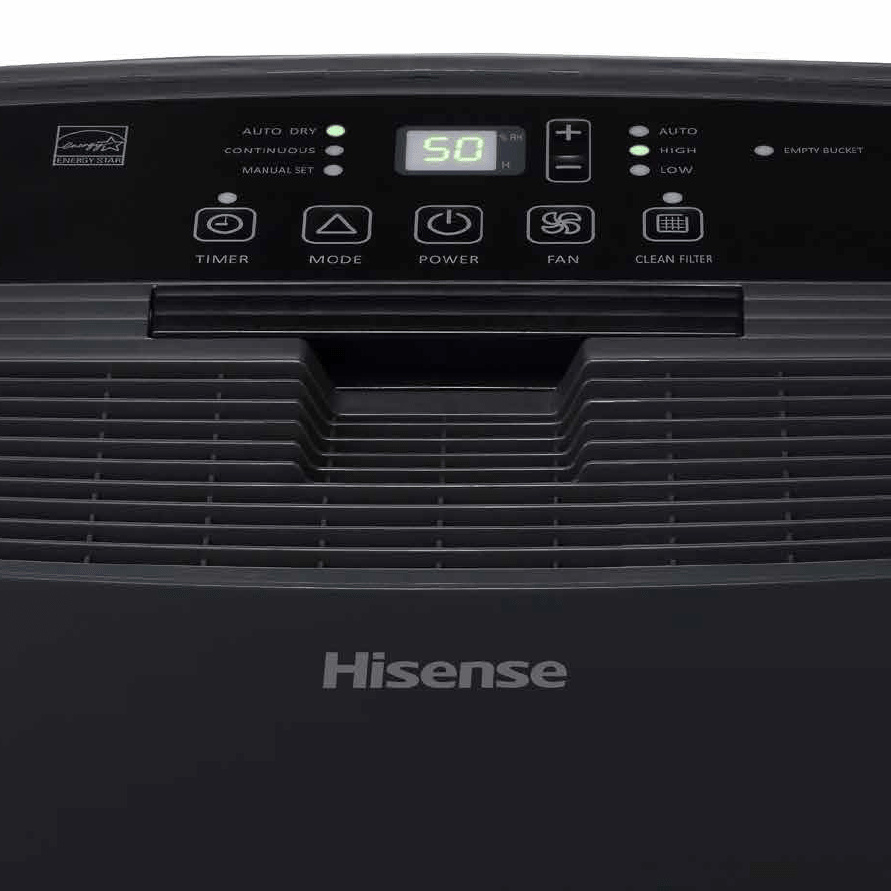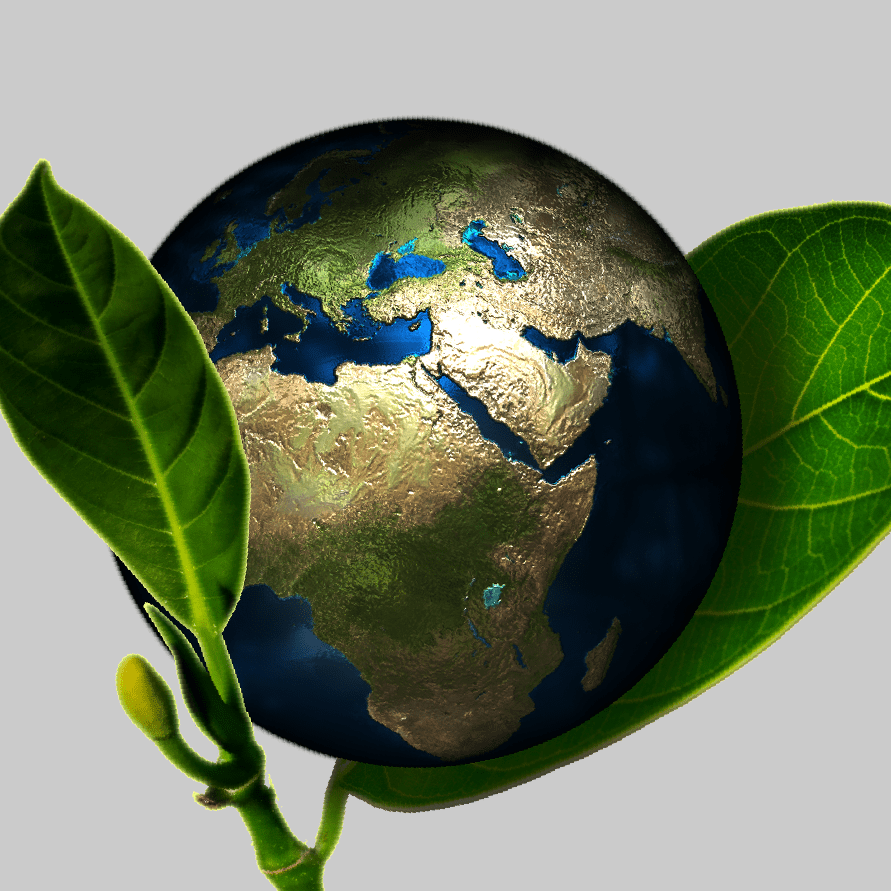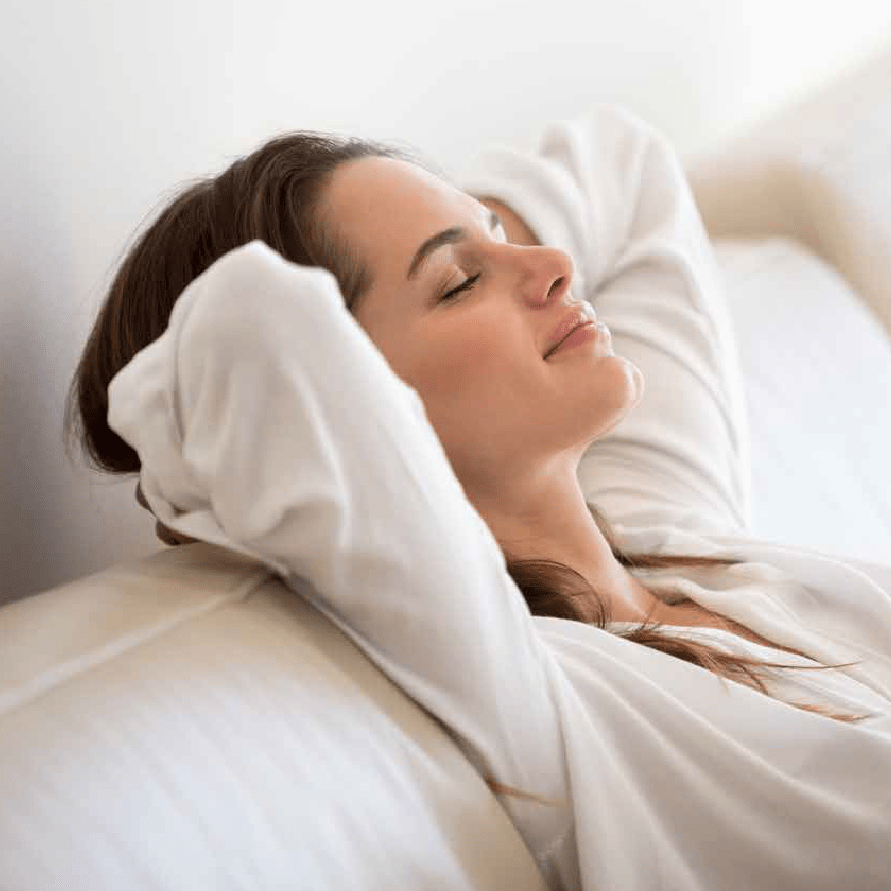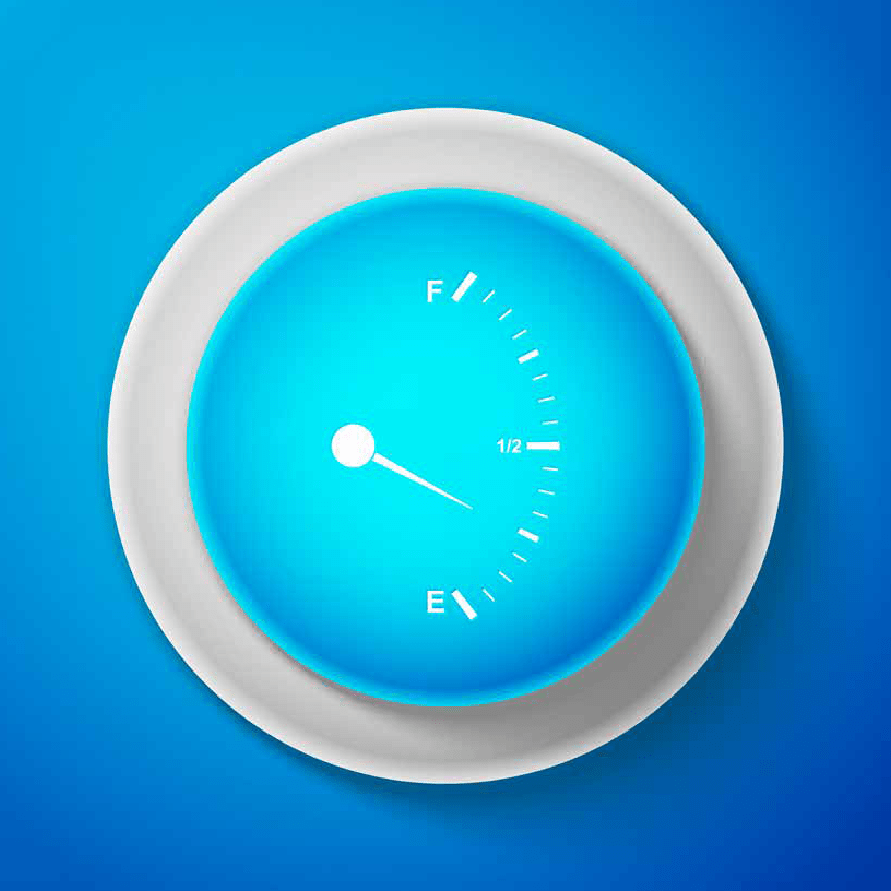 Now, here's the technical bit…
Below, you'll find all the technical details, such as dimension etc.
Dimensions
Product dimensions

14 x 10.7 x 20.0

Net weight

34.1

UPC

00819130023663
Warranty
Parts & Labor

2 years
Water Removal
Garden hose connection

Yes
Features
Timer-clock (on/off)

Yes

Bucket full shut off

Yes
Controls
Number of fan speeds

2 Speeds (Lo, Hi, Auto)

Continuous run

Yes

Auto Dry

Yes

Pump

Without Pump

Unit control type

Electronic

Fan control

Button

Adjustable humidity control

Yes

Display type

LED
Specifications
Dehumidification pints/24 hours

50 pints

Coverage

500 sq.ft & over

Volts

115V
Dimensions
Product dimensions
14 x 10.7 x 20.0
Net weight
34.1
UPC
00819130023663
Warranty
Parts & Labor
2 years
Water Removal
Garden hose connection
Yes
Features
Timer-clock (on/off)
Yes
Bucket full shut off
Yes
Controls
Number of fan speeds
2 Speeds (Lo, Hi, Auto)
Continuous run
Yes
Auto Dry
Yes
Pump
Without Pump
Unit control type
Electronic
Fan control
Button
Adjustable humidity control
Yes
Display type
LED
Specifications
Dehumidification pints/24 hours
50 pints
Coverage
500 sq.ft & over
Volts
115V
Lowes

Shop Now