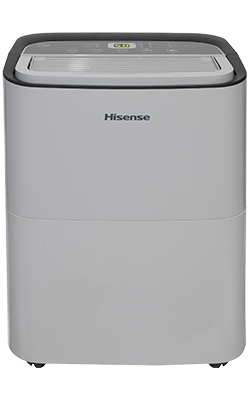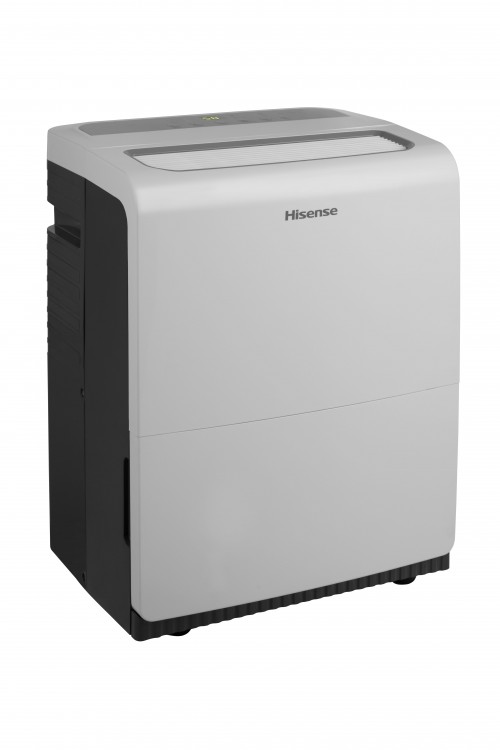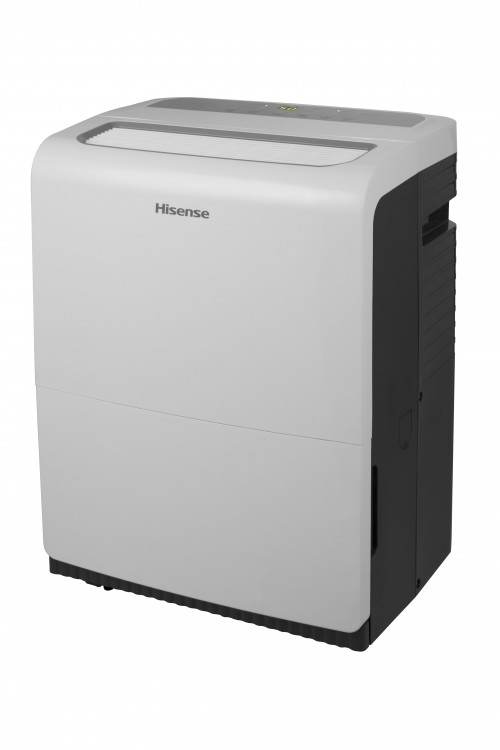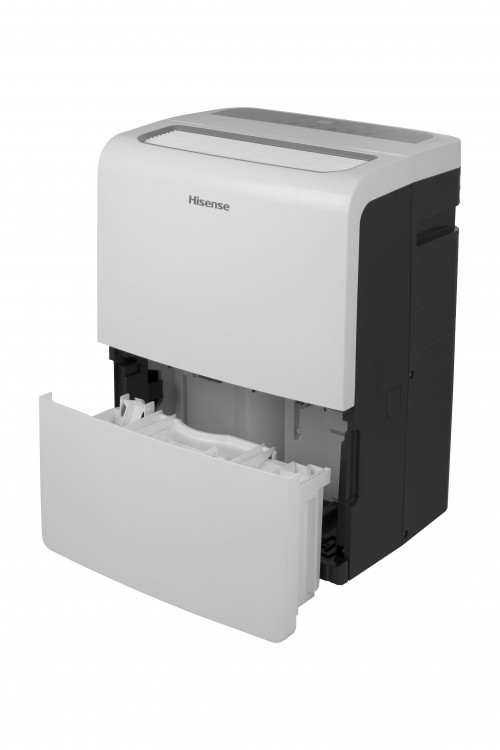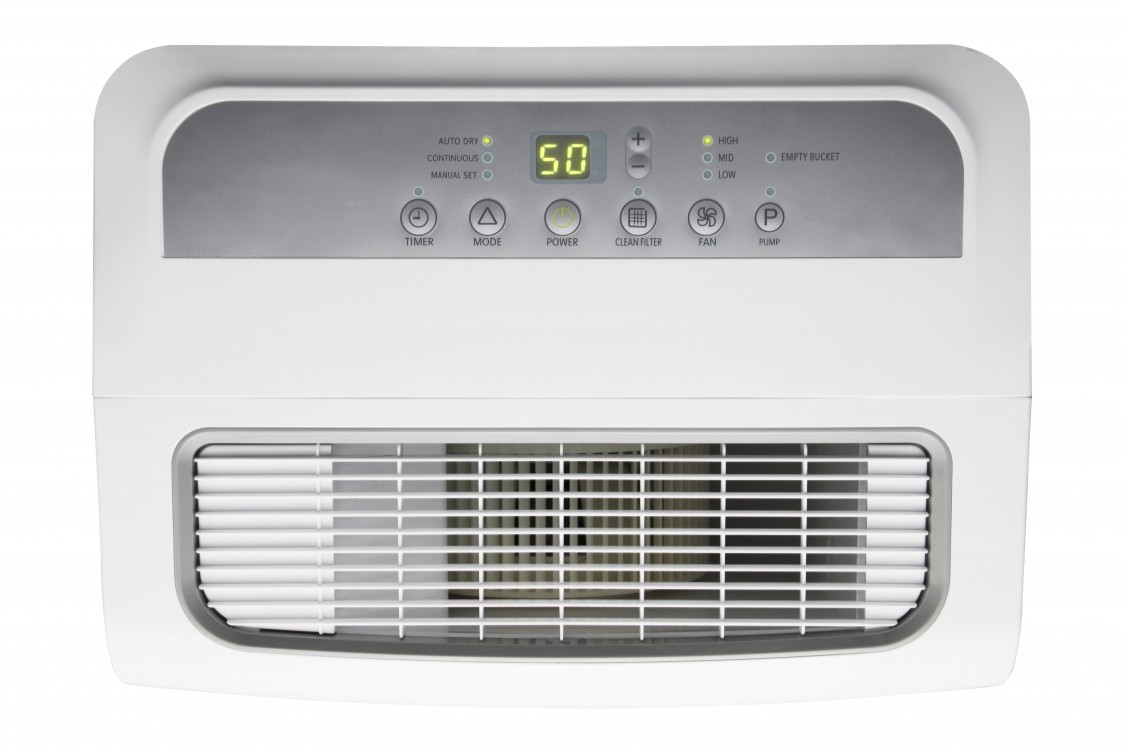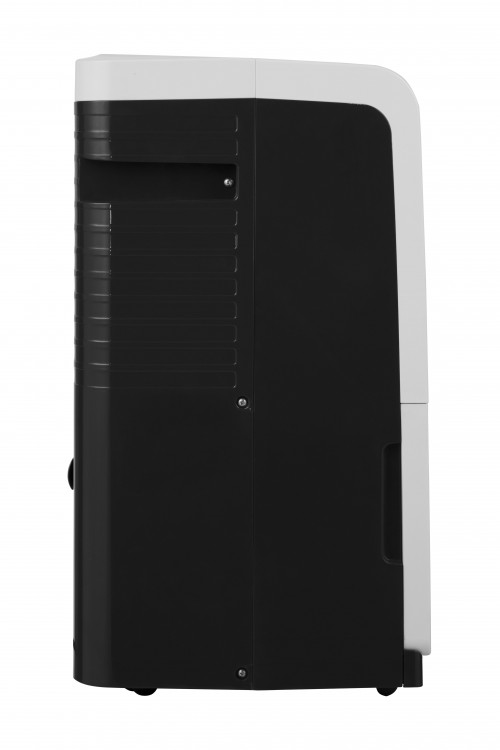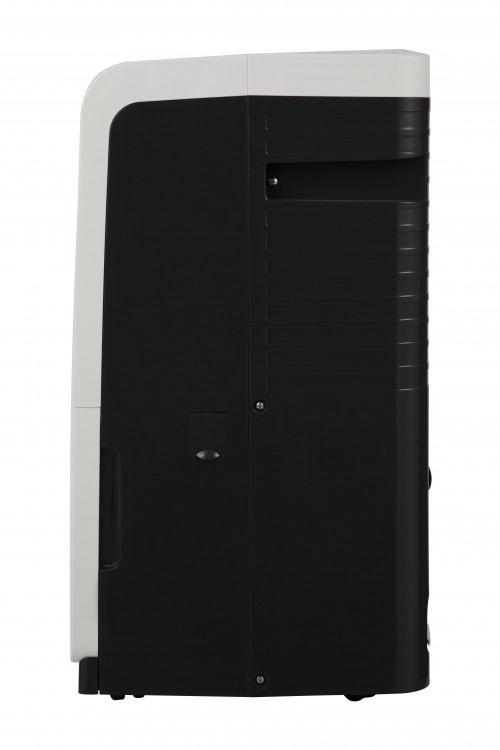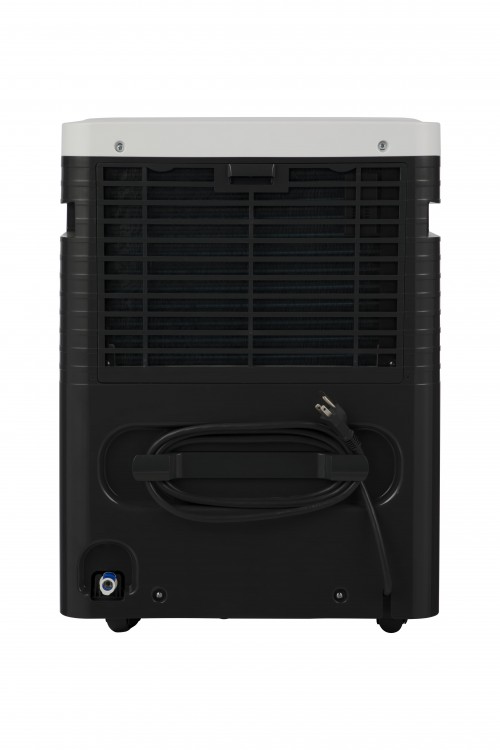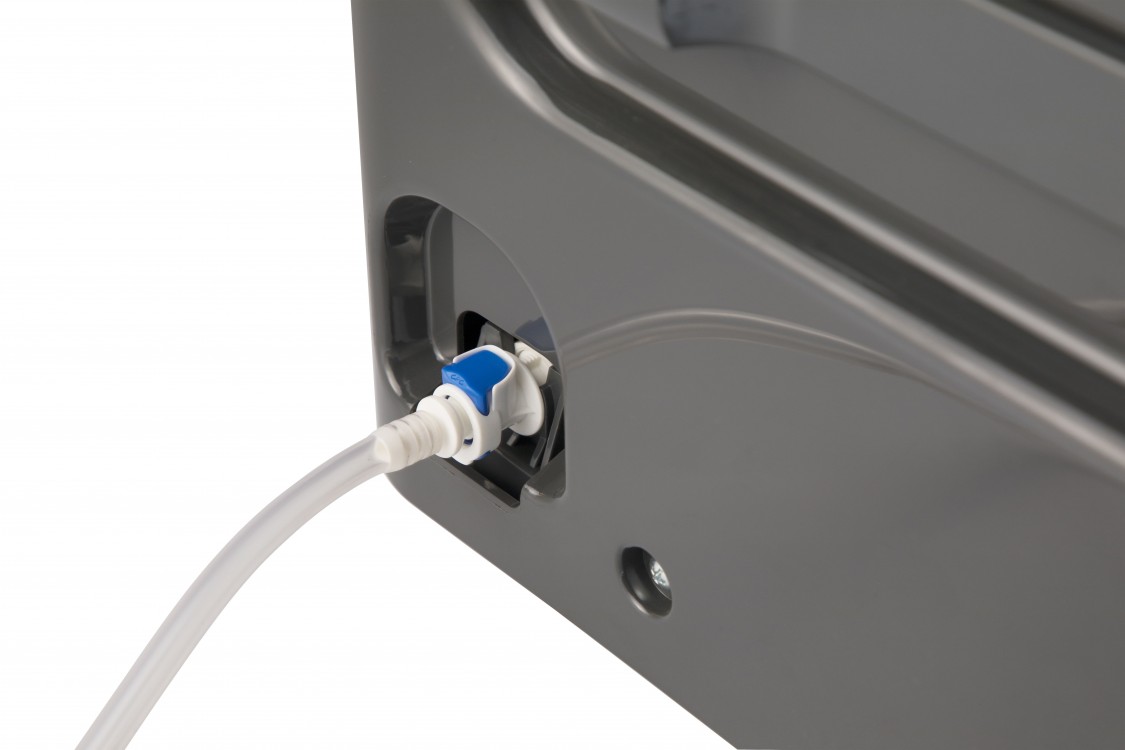 60-Pint Capacity, 1500 sq. ft. coverage, 3-Speed Dehumidifier
Model: DH10020KP1WG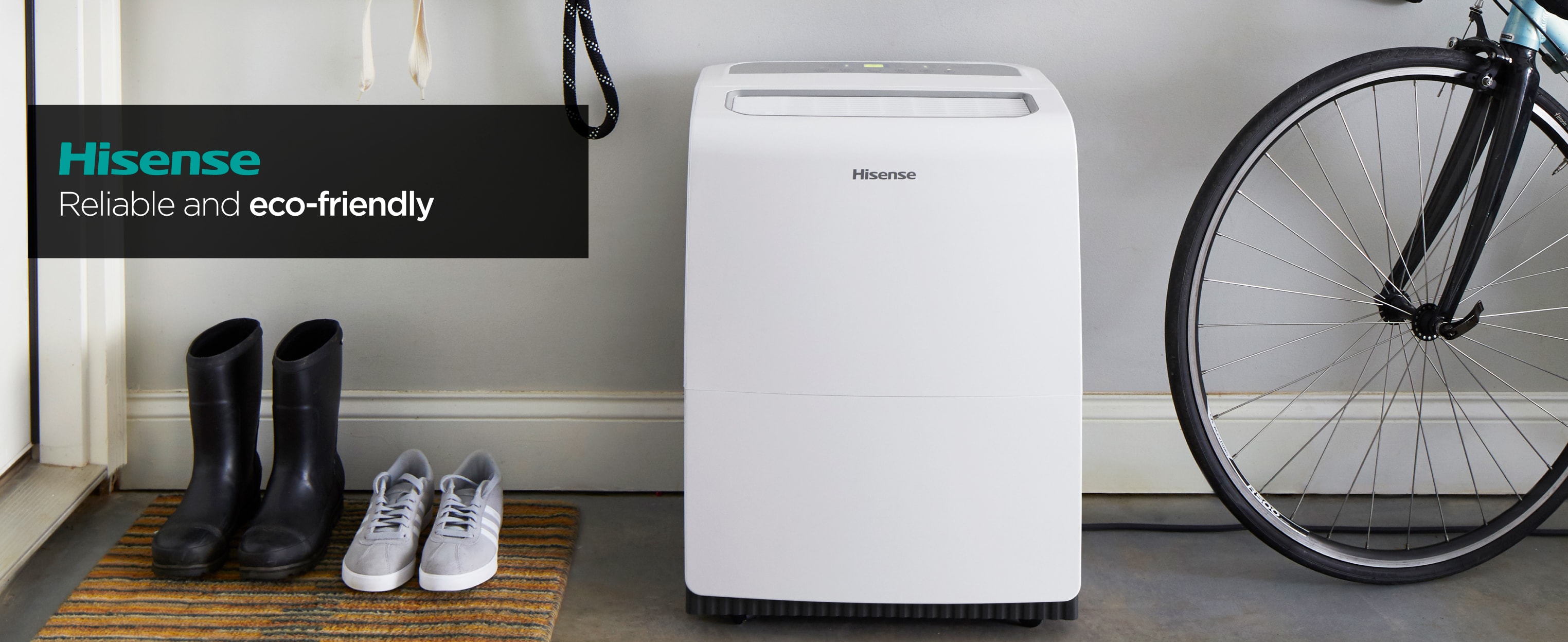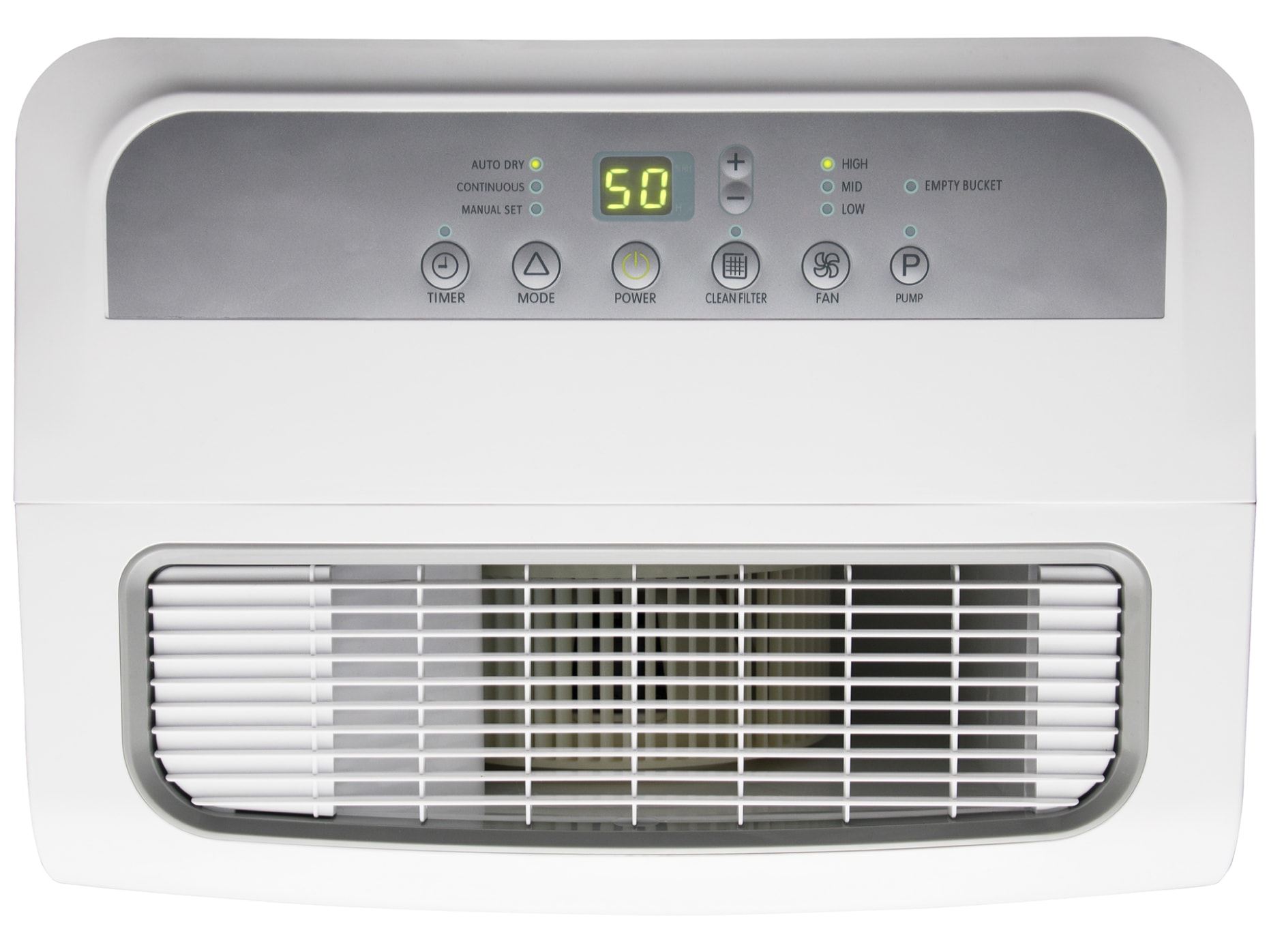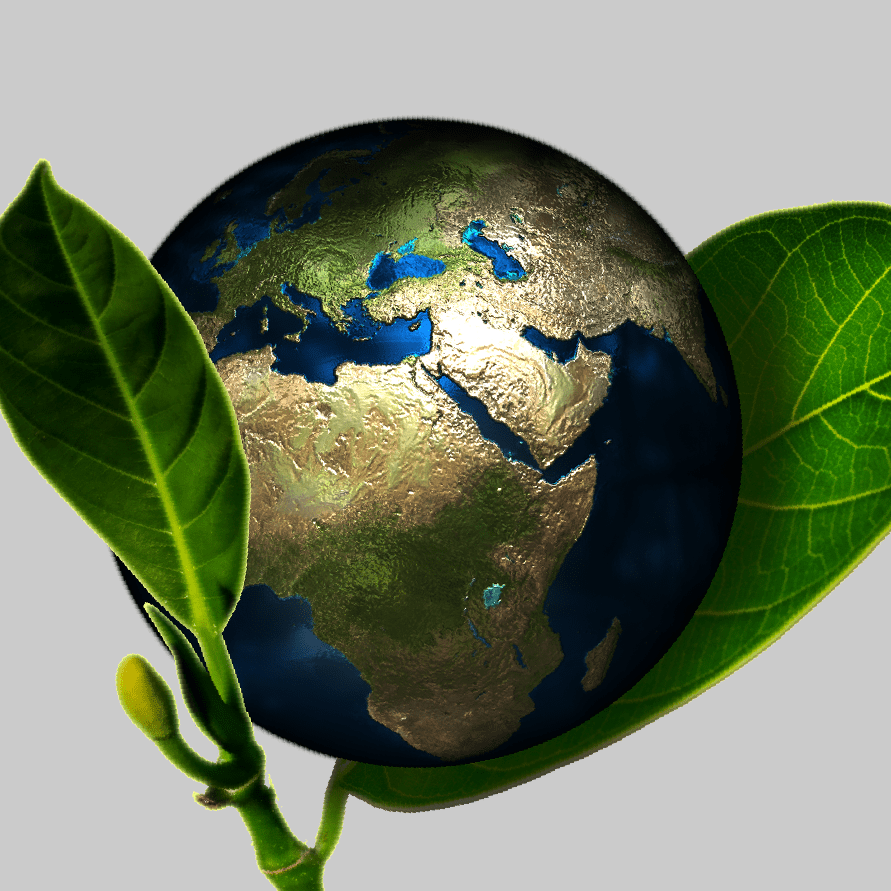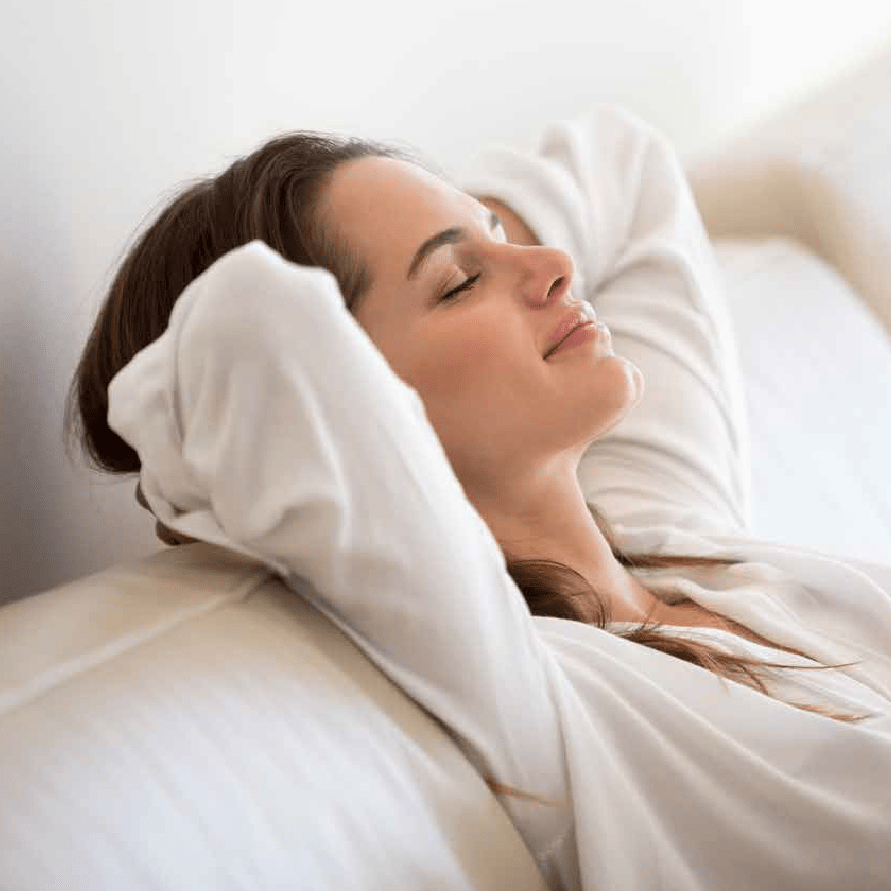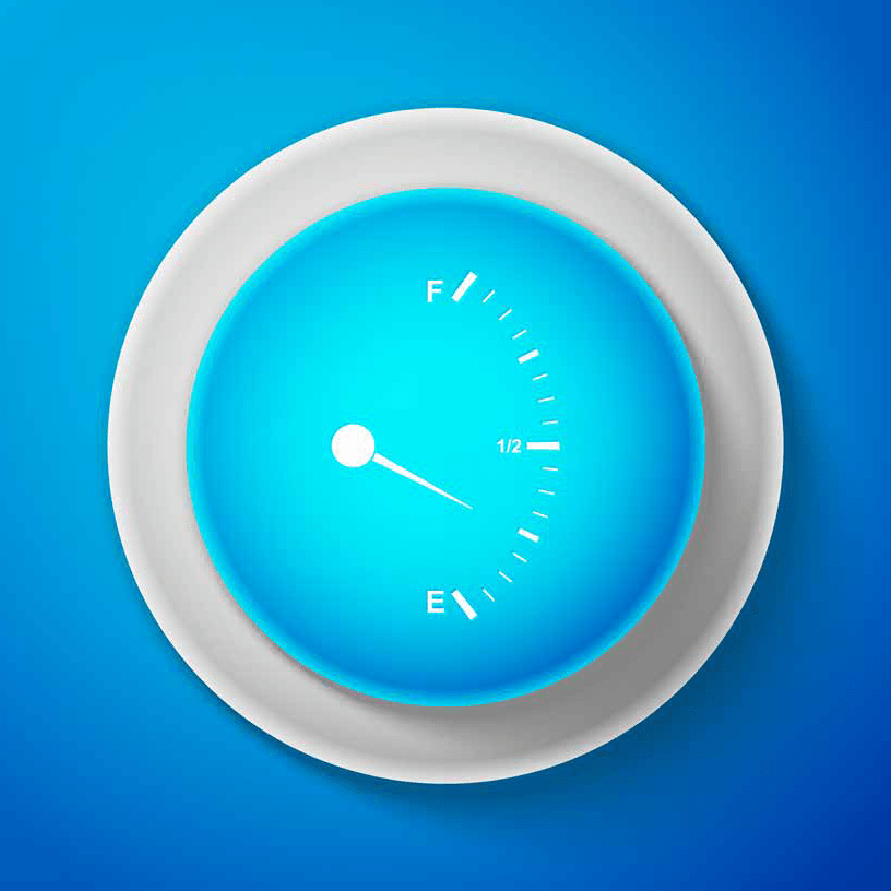 Simple Controls
Simple manual control, along with very low level sounds make this a great choice to protect and remain comfortable in your home.

3 Modes – Auto, Continuous, Manual.
3 Fan Speeds – High, Low, Auto Fan Speed.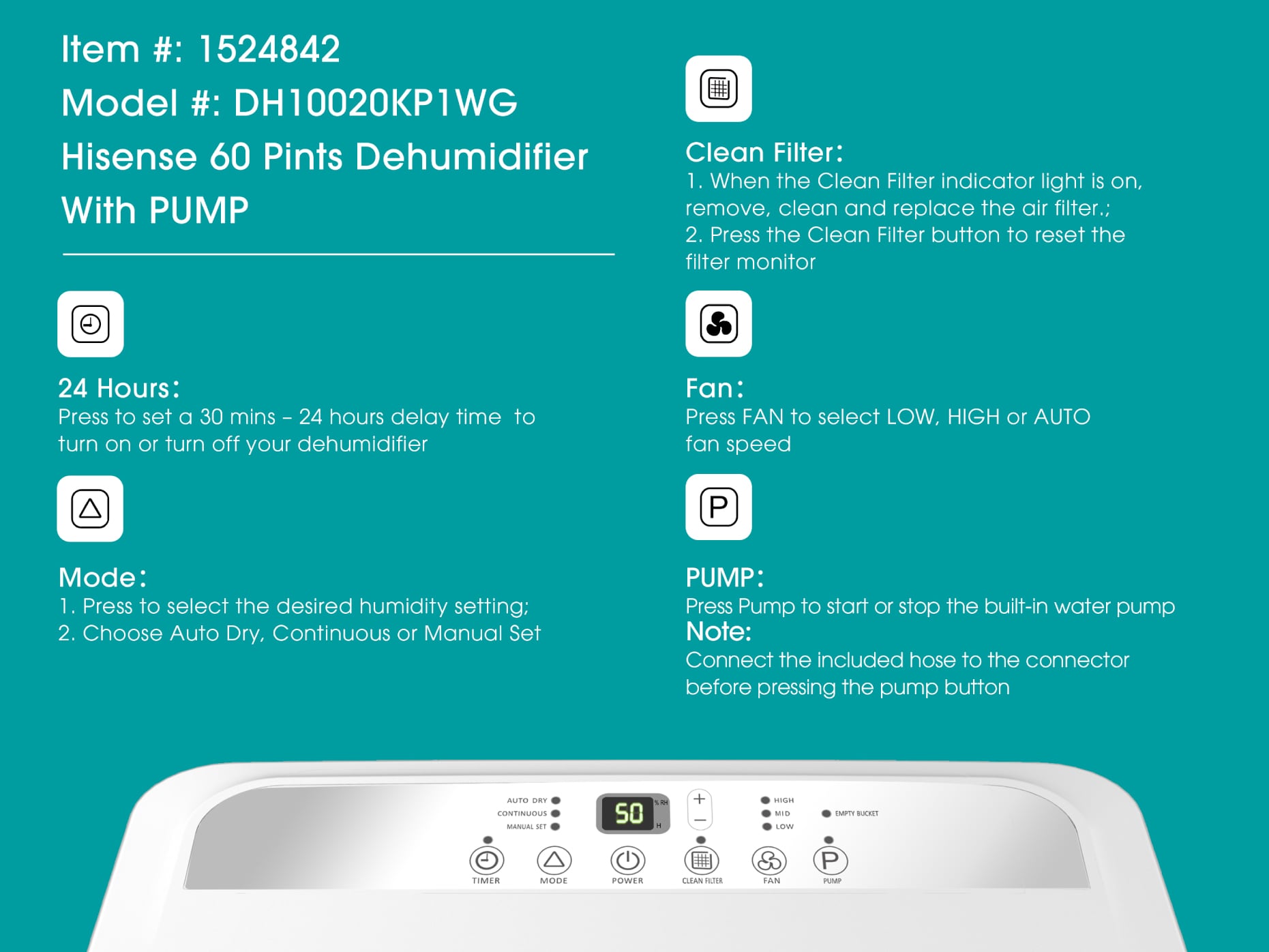 Slide-Out Bucket
The DH10020KP1WG quietly collects water into the slide-out internal bucket or discharges the water if you connect a garden hose (not included) through the side of the cabinet. It also has a bucket-full indicator to prevent overflows.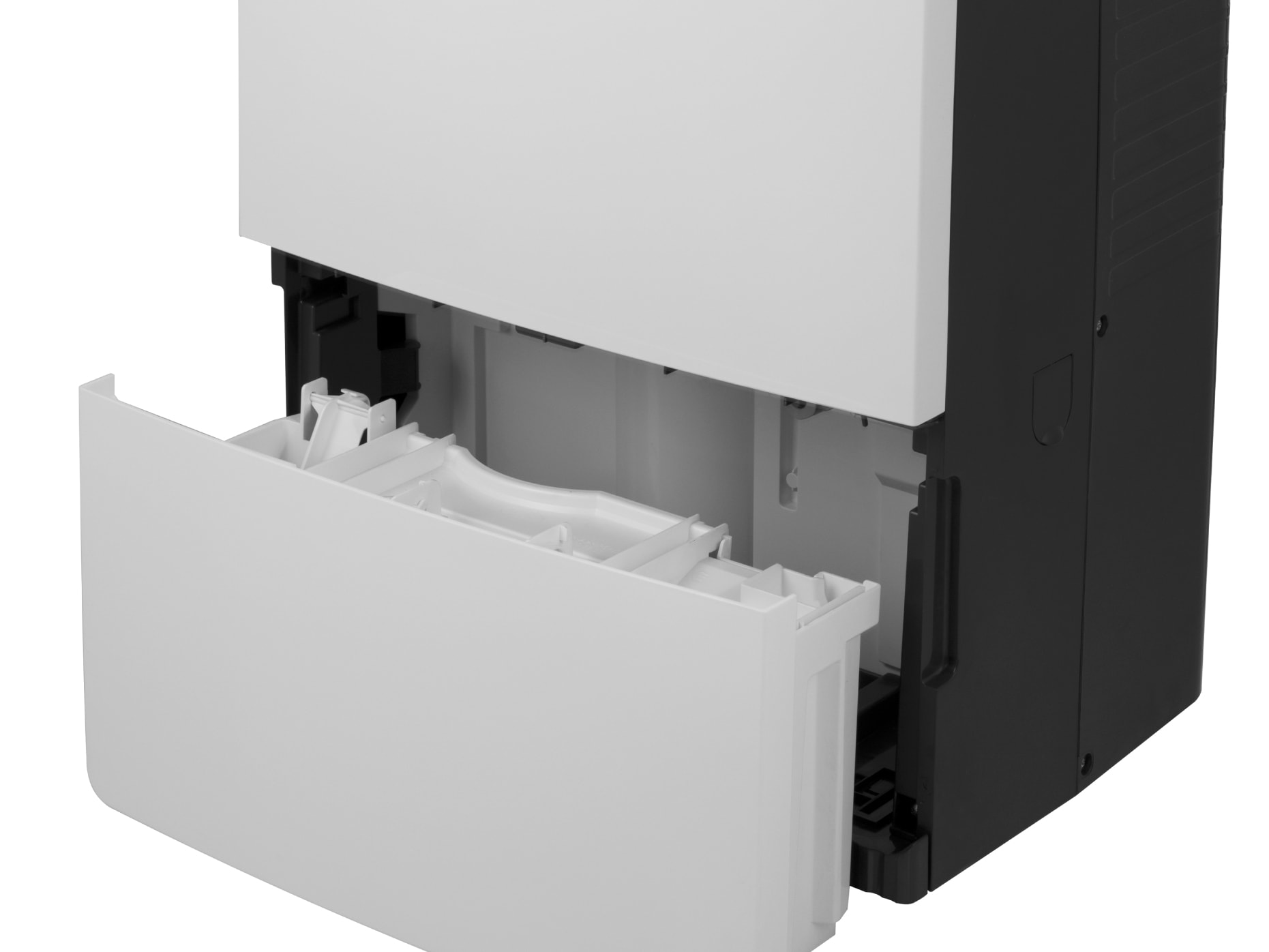 Warranty
This dehumidifier comes with a 2-year warranty that covers parts and labor.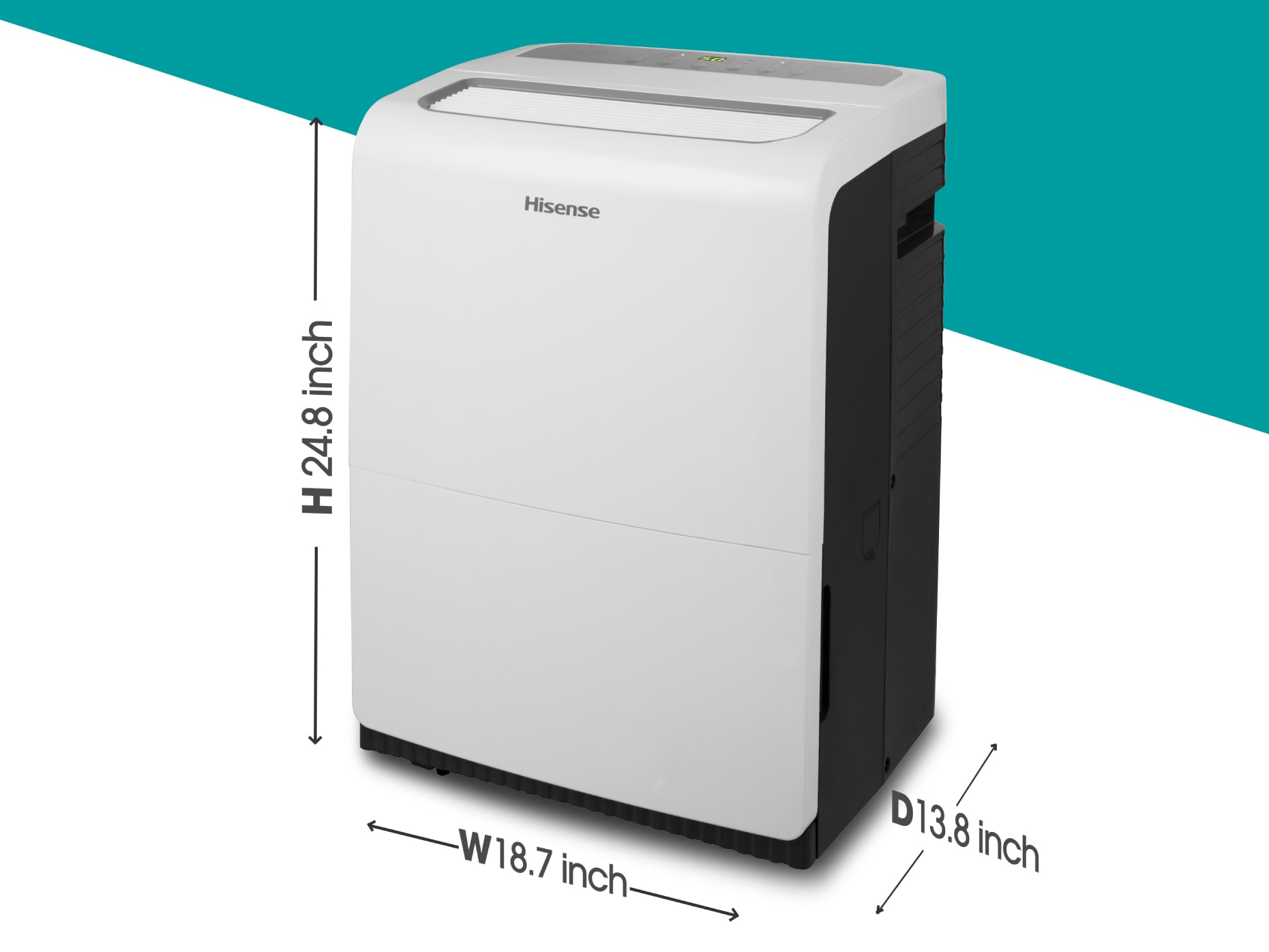 Now, here's the technical bit…
Below, you'll find all the technical details, such as dimension etc.
Dimensions
Product dimensions

18.7 x 13.8 x 24 .8

Net weight

27.5

UPC

819130026848
Features
Washable PP filter

Yes

Water full indicator

YES

Timer-clock (on/off)

Yes

Bucket full shut off

Yes

Washable filters

Yes
Controls
Display type

LED
Warranty
Parts & Labor

2 years
Water Removal
Garden hose connection

Yes
Specifications
Dehumidification pints/24 hours

60 pints

Volts

115V
Dimensions
Product dimensions
18.7 x 13.8 x 24 .8
Net weight
27.5
UPC
819130026848
Features
Washable PP filter
Yes
Water full indicator
YES
Timer-clock (on/off)
Yes
Bucket full shut off
Yes
Washable filters
Yes
Controls
Display type
LED
Warranty
Parts & Labor
2 years
Water Removal
Garden hose connection
Yes
Specifications
Dehumidification pints/24 hours
60 pints
Volts
115V
Lowes

Shop Now